Regional Passport Office Bhopal address, enquiry numbers and office area is with map location. with contact numbers of Passport Seva Kendra, Regional Passport Officer, Public Grievances Cell (HQ) and Public Relation Officer.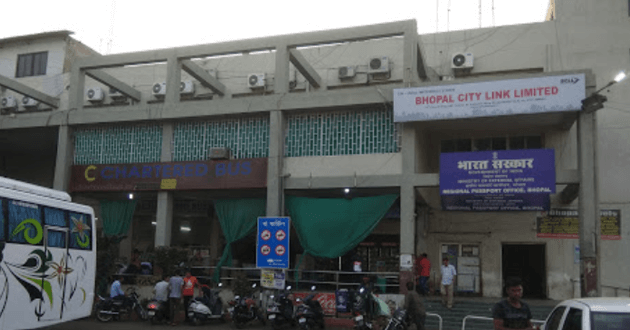 Regional Passport Office Bhopal
Regional Passport Office Detail's
Address & Contact Detail's:-
I.S.B.T. Main Building, Mezzanine Floor,
In front of Sanchi Dugdh Sangh, Hoshangabad Road,
Habibganj, Bhopal Madhya Pradesh-462024
Contact:-
Telephone: 0755 -2583255 ,2583258
Fax: 0755-2602996
E-mail: [email protected]
Online Passport Service's
Passport Seva Kendra List
National Call Centre/IVRS
For any information and suggestions on Passport services, please call at 1800-258-1800 (Toll Free No)
Timings:-
Citizen Service Executive Support: 8 AM to 10 PM
Automated Interactive Voice Response (IVRS) Support: 24 hours
We are temporarily facing connectivity issues at toll-free number 1800-258-1800 in Jammu & Kashmir and the North East States. Citizens are requested to dial 040-66720567 (paid) for J&K and 040-66720581 (paid) for NE states. Inconvenience caused is regretted.
Chief Passport Officer Contact Detail's
Regional Passport Office Bhopal Root Map
Note : -
This Is Not An Official Website Of Passport India.
This Website Has Been Created To Provide Passport Related Information.
If you have any questions from us, you can comment below.
If you have any questions from us, you can comment below.